Marriage is Strained After Having Children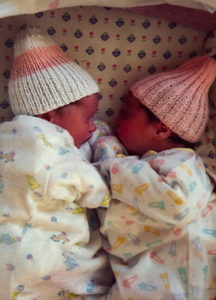 Being a parent is hard. But being a parent is really hard on a marriage. New parents report eight times more arguments than non-parents. Studies show that relationship quality plummets by nearly 70% after the birth of the first child, when couples experience more conflict, less intimacy, and growing disappointment. The demands of parenting mean less time for individual and couple recreational activities such as social time, workouts, and sex, putting more stress on both partners. Arguments over household chores can devolve into tit-for-tat, quid-pro-quo bickering. This hurtful cycle can easily end with a negative perspective about your partner and your marriage.
Adding to all that is the financial toll of having a family. Raising a child is expensive. Based on housing costs, food, education through high school, healthcare, childcare, clothing, and other expenses (such as grooming, technology, and recreational activities—but not, say, birthday parties), the average cost is to raise a child born in 2013 in the United States until the age of 18 is $245,000. (The range is $455,000 for high- income families and $145,500 for low-income rural families. That doesn't include college expenses: The National Center for Educational Statistics estimates that the annual current price per year of undergraduate tuition, room, and board ranges from $14,300 at public institutions to $37,800 at private nonprofit schools.
Couples report that the best years of their marriage are before they have kids, then as the kids enter their late teens, with satisfaction rising upward when the kids are launched. Marriages have several pivotal points when they are more vulnerable to divorce. The first is about six years into the marriage, and the second is when the kids leave home—reflecting many couples' desire to stay together for the kids.
Why Stay Together When Things are So Hard?
Couples stay together until the kids are launched for many reasons. Those that often come up in my work with couples are:
Fear of failure. Couples don't want to fail in the eyes of their families and community. "What would people think?" is a bad reason but a powerful motivator for staying together.
The drive to provide a stable family life for children is almost hard-wired. We want our kids to be happy, not go through the trauma of divorce and kids shuffling between two homes. Parents don't want to live half the week without their kids and divide up holidays. Many parents are children of divorce themselves and don't want to visit the unhappy times they remember upon their own kids.
Divorce is expensive. California, for example, is a community property, no-fault divorce state—so divorce means losing half your equity, half your savings, half your retirement. And in most cases, the wage earner (or higher wage earner) will pay spousal support for years, depending on the length of the marriage and the age of the kids. (California courts do require a spouse in this situation to make efforts to become self-supporting, no matter how long the marriage lasted.)
Anticipatory pain. Whether it be fears of sexual jealousy, loss of love, loss of the life unlived—for example, being grandparents together—couples set up disaster scenarios in their minds that serve as glue to keep even unhealthy relationships stuck in place.
With or without divorce, parental unhappiness disturbs children, which is why "keeping together for the sake of the kids" serves neither parents nor children. Luckily, there are several ways to keep your marriage healthy and protect it from divorce after having kids. In my next post, I will describe ways to build and keep your relationship strong after kids.