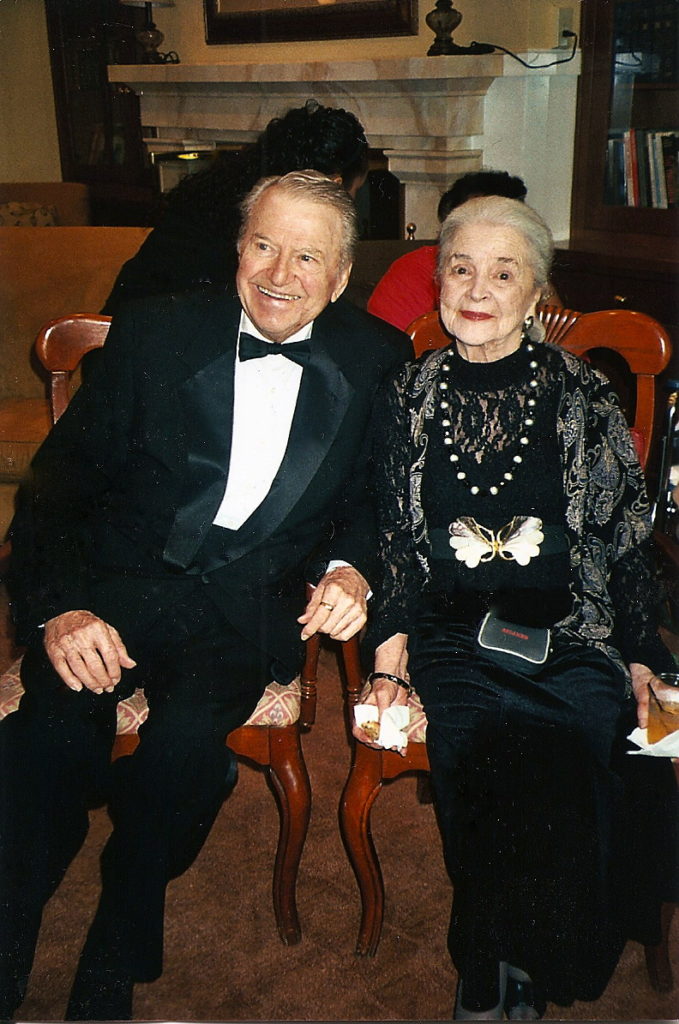 When my mother turned 92 a couple of years ago, she fell in love for the fourth time, with a younger man—he was 90. Watching these lovebirds together was admittedly annoying at times, but mostly inspiring and touching. They would coo and kiss and very publicly say how much they loved each other. Then last fall, after they'd dated for two years, he died suddenly (if not unexpectedly) at the age of 92. At the memorial, after all his grown kids and grandkids introduced themselves and described their memories, my mother gingerly went up to the podium and said quite distinctly, "And I am his girlfriend."
At 94, my mother lost her fourth great love. Although she was widowed twice and this romance lasted only two years, it taught her much about love. The note she read at his memorial summed it up: "Some people come into your life for a season, some people come into your life for a reason." She learned a lot from this love —even at her advanced age—and what she tells me she learned is this: be physically affectionate, express your love frequently, and play. It seems simple, but we often let life's demands pull our attention away from our partner in preference for work, routine daily tasks, and a myriad of other distractions, leading your partner to feel taken for granted. The need to feel loved –to be treated with respect and care– if unmet, will lead to slow erosion of love, landing the neglected partner in an affair, or in a divorce attorney's office.
The Magic Five and One-half Hours a Hours a Week
This advice is a large component of the couples counseling I do. Using a Gottman intervention called "The Magic Five and One-half Hours a Hours a Week," I explain to couples the importance of making time in busy schedules to turn toward each other every day. https://ogradywellbeing.com/?p=634
Life is often so complicated with work, kids, financial worries, dentist appointments, teacher conferences, and even pet care, that we overlook the simplest ways of nurturing our relationships.
The NY Times recently profiled the marriage of an older couple who took a chance at love in their later years.

Latest posts by Susan O'Grady
(see all)