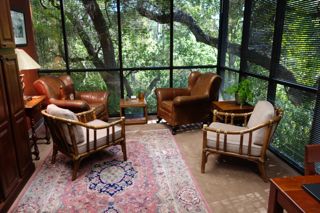 One size does not fit all when it comes to finding a good therapist. Many variables influence the extent to which people get better, solve problems, and grow. While empirical support is important in choosing what treatment to provide, psychotherapists shouldn't stick rigidly to what studies suggest; instead, they should work from the position of evidence-informed practice. This allows for treatments that respond to what clients bring to therapy—their unique histories, temperaments, and narratives. Sometimes what may be most helpful in the therapy is intangible and unmeasurable by any study. In research, these are referred to as non-specific effects. These are uncontrollable factors: the usually small, barely noticed interactions that create an unexpected effect in the subject. In other words, they are not a part of the research experiment.
In Irvin Yalom's book Existential Psychotherapy, he describes how, during a cooking class, he wondered why the instructor's meal always tasted better than any of the his attempts at the same recipe. He learned why after catching the teacher's assistant throwing fistfuls of various spices in the dish before putting it in the oven. This story has stayed with me since reading it in the early years of graduate school. The crucial ingredients—the "throw-ins"— of good therapy may be unquantifiable, and untaught; even the therapist may be unaware of them.
In a previous post I wrote about love as part of the therapy. Love is a challenging factor to study because it is difficult to quantify and because love overlaps significantly with other emotional reactions such as respect, compassion and empathy, and curiosity.
What is the art of therapy? Sometimes it is as simple as being really present with clients during their pain. Being present means not interrupting, giving advice, or falling asleep, but instead staying tuned to a client's process. As in meditation, a therapist who notices his or her mind wandering should first notice where it has gone (and if there is anything in that mental tangent that could provide meaning about the client's situation) and second, return that attention to the client.
A safe and sheltered space
In ancient times a holy person who would descend into what was called an incubation chamber—a dark underground space—with someone in turmoil or grieving. They would remain together in the darkened underground space for three days. This practice illustrates how healing comes through being present with feelings. When someone is suffering, the willingness to go into the dark with them as they express and move through their feelings is a large part of what we do as therapists. When suffering people can take what's vague and private, locked inside their heads, and speak out loud the unspeakable, they can gain a depth of understanding and new self-compassion.
The popular 2015 Pixar film Inside Out shows how this works. Riley, the young protagonist must endure her family's cross-country move, which takes her away from her friends, her home, and her beloved hockey team. Believing she must be perfectly mature, she suppresses her sadness. Five personified emotions–Joy, Sadness, Anger, Disgust, and Fear –live in her head and influence her actions and memories. The dominant voice is Joy, because being happy and not expressing our negative feelings is socially rewarded. But all emotions have a role to play in living well. When Riley tries to silence Sadness, she becomes numb to all feeling, including Joy, and pandemonium ensues. It's only when Riley can fully acknowledge the sadness in her life that she can also remember the tender, loving moments. Therapy patients must similarly accept and not disown their most difficult feelings.
Good treatment isn't always easily available. Many therapies lend themselves to apps and downloadable protocols, making these treatments more accessible for people who are unable to find (or afford) a good-fit therapist. Videoconferencing, mobile applications, g-chats, and web- or text-based therapy have a place, and can be powerful ways to change behavior and improve symptoms, especially for those who feel shy or stigmatized about talking to a therapist. But with something gained, sometimes something is also lost with techniques that avoid human interaction and relationship.
What's missing are the powerful nonverbal communications that shed so much light on the intangibles of what might be contributing to a person's issues. A blush, an eye-roll, a tear welling up; the fidgeting of someone with a secret, the nervous giggle or shy smile—these nuanced communications can speak in ways where texting is mute. Staying safely in front of a screen provides shelter, to be sure, but possibly also a place to hide.
To illustrate the importance of face-to-face therapy, there's the example of my former client who returned to therapy after a seven-year break. He told me his physician kept increasing his antidepressant dosage, but he was getting worse, not better. After sitting with him for close to an hour, listening to the many stresses he described, I gently inquired about his subtle, yet noticeable twitching. His movements were suggestive of a genetic disorder and not merely anxious fidgeting. He immediately told me "My biological father [he was adopted at birth] was really strange before he died. He moved and twitched all the time—I haven't thought about it in years but I know he had something wrong."
At the conclusion of our session, he promised me that he would contact his cousin and find out the name of his father's condition. I suspected it was Huntington's disease, a rare genetic disorder. When he emailed me the confirmation, I was able to suggest genetic counseling and testing.
So what appeared to be depression and anxiety—and was being treated as such—was in fact a neurobiological condition. While the news was not good, he could be treated by the right physician for his condition and not keep taking medication that only made him feel worse.
The opportunity to look at your darkness with someone who respects you and your process can allow you to speak the unspeakable, giving room to the ineffable—those moments of awe that come only when we let the full range of who we are be seen and known.
Rumi stated it well in his mystical poem "A Garden Beyond Paradise":
Everything you see has its roots in the unseen world.
The forms may change, yet the essence remains the same.
Every wonderful sight will vanish; every sweet word will fade,
But do not be disheartened,
The source they come from is eternal, growing,
Branching out, giving new life and new joy.
Why do you weep?
The source is within you
And this whole world is springing up from it.
The joy of which he wrote cannot spring forth without awareness that it will also fade. Trust that the source of life is in sitting with and sharing the difficult parts of ourselves in a safe and sheltered space.

Latest posts by Susan O'Grady
(see all)