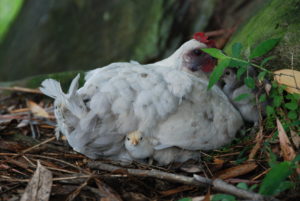 Anticipating an empty nest, I decided to join the Contra Costa Psychological Association's Board of Directors. My twin daughters were in their final year of high school, and instead of the anxiety that usually comes with that impending transition (or perhaps because of it), I decided to get more involved in my profession. Years ago, my husband and business partner Dr. David O'Grady, was president of the CCPA board. During those days when our daughters were young, I felt the usual work-life balance conflict that consumes so many working mothers. I would find myself questioning David's decision to devote the little free time he had to the Contra Costa Psychological Association. For me, I was either seeing as many clients as I could during the day, or I was at home, making up for the time I devoted to working. Because we were both in private practice, we were fortunate to be able to set our own schedules, so childcare was minimized. Nonetheless, it was still completely unfathomable to me that David would choose to give away his time, especially to the profession. After years of graduate school, internships and fellowships (e.g., working for free, or almost free), it was inconceivable to me that anyone would give yet more time to the profession that had taken so much from us already.
Don't get me wrong, I love my work and always have. But I also loved being a mother and it was important to me to balance these roles. I could imagine giving time to other causes, such as preserving the Open Space or helping in my daughter's classroom but could not imagine giving any more time to psychology.
Several years ago psychologists were writing about the concept of "Lost and Found Possible Selves". This construct represents the idea that in living life, we make choices and those choices mean that we give up certain possible selves. For me to be a mother and a psychologist meant that I had to give up certain aspirations, such as owning a horse. I also gave up the dream of being a yoga teacher (more on that to come). So, in recent years I began to see the empty nest as an opening and realized that I desired more affiliation. I had the time to give back to the profession.
Research on Lost Possible Selves suggests that confronting lost goals, or lost possible selves, can be a portent of personality development in later life. With my daughters now happily engaged in their second year of college, I am reaching beyond old goals to build new connections and to new work on the board of CCPA.
These new connections reach to Sacramento. At CPA's Leadership and Advocacy Conference, I was impressed by the vitality of our legislative process. It is an annual three-day event that includes two days of focused leadership and advocacy training and one day devoted to face-to-face advocacy with legislators on current bills relevant to psychology. I saw first-hand decision-making in action and along with Dr. Howard Friedman, was able to play an active role. Fifty psychologists and graduate students attended the training, and we added another fifty-two on Tuesday when we made our visits to the legislators' offices in the capitol. Two graduate students, Kristin Moore and Roxanne Untal from our county, joined Dr. Friedman and me in meetings with Senator Mark DeSaulnier, Assembly Member Joan Buchanan, and Assembly Member Susan Bonilla.
We discussed AB 154, the Mental Health Parity Bill. This state version of the Federal Parity law would implement full mental health parity improving upon the existing state law. Our legislators were attentive and approachable, and they took a keen interest in the concerns we raised. What impressed me the most was that each engaged us in thoughtful dialogue about key issues facing the Contra Costa community. It was clear to me that our representatives are well informed and aware of the psychological issues facing their constituents.
Senator DeSaulnier expressed concern about the "revolving door," specifically in regards to mental health within the correctional system. He also voiced concern about children's mental health and the need to create change at the family, school, and community levels. He was very interested in attending a meet-and-greet to gain a better understanding of the issues facing psychologists, and voiced interest in the prospect of future collaboration with members of CCPA.
Assembly Member Susan Bonilla specifically was concerned about mental health issues. When she was a County Supervisor, she advocated for health care reform. She understands the impact of the loss of AB 3632 funds (for school mental health services), but recognizes it as an opportunity to reform the system. She is interested in the development of written guidelines that better delineate how insurance companies differentiate "behavioral" and "medical" treatment. She asked how much it would cost insurance companies if they were to cover additional diagnoses. She was interested in psychological services on school campuses as well as who should be held financially responsible for these services. Assemblywoman Bonilla is also interested in a meet-and-greet to learn more about the challenges currently faced by psychologists.
To our delight, the senate health committee passed SB 105, the Helmet Bill the day after our visit, by a vote of 7-1. The Mental Health Parity Bill will not be heard until later in the year. If passed, it will make an enormous difference to our clients in that it would expand existing insurance coverage of the nine most severe diagnoses, to mandate coverage for treatment of diagnoses such as GAD, PTSD, delusional disorder, and cognitive disorders. As psychologists, we know that if less severe problems are treated early in their course, they will not progress to chronic problems.
CPA and Political Action
There are 18,000 psychologists in the state of California. CPA has only 4,000 active members. Of those 4000 CPA members, only 150 have contributed to CPA's Political Action Committee (PAC) a mere 1% of licensed psychologists in the state. This is a shameful statistic. We are a group of professionals who have a doctorate degree that represents many years of study, research, and training. Yet of all health professionals, we contribute almost the least to political action. MFTs' contribute twice as much as psychologists.
By strengthening CPA, we strengthen the psychologist voice in the state. There are many threats to our professional status, including erosion of licensing laws that distinguish us from other mental health professionals, budget cuts that could reduce reimbursement and shrink services to those who need it most. The Political Action Committee needs your contribution. Please get out your checkbook or go online http://www.cpapsych.org/displaycommon.cfm?an=15 to donate and learn more about CPA and Political Action. Our licenses are in jeopardy. The lines between psychologists and other mental health professionals are beginning to blur. We need to support and mentor early career psychologists. To this end, CCPA's board is stepping up our efforts to invite graduate students to our organization. We will be creating a student representative position on the board of CCPA. CPA already has an active CPAGS or California Psychological Association of Graduate Students. The CPAGS leadership team communicates information relevant to students via their website www.psychgrads.com, their list serves, and social networking sites such as Face book and Twitter.
In February I finished my Yoga Teacher Training at the 200-hour level. I am beginning to incorporate concepts of yoga therapy into my psychotherapy practice. I am especially excited to begin teaching psychologists and other professions who sit all day, how to do yoga from a chair!
Originally published: President's Message Contra Costa Psychological Association April 2011

Latest posts by Susan O'Grady
(see all)